A Chat With Connie Nielsen...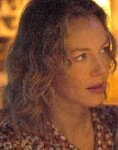 Better known for her roles in Devil's Advocate and Gladiator, the drop-dead-gorgeous Connie Nielsen is back on the big screen in Brothers. FilmExposed's Rob McCrae chats with the Danish beauty...

There was a time, ten years ago, when Dogme filmmaking was seen as the most innovative filmmaking form since the advent of movement. Progenitors were maverick directors Lars Von Trier and Thomas Vinterberg who respectively shot two mesmeric, venerated and subversive films in The Idiots and Festen. The dawn of a new age appeared to be upon us but then came the torpid Lovers, Harmony Korine's strangely insipid Julien Donkey Boy and Fuckland by José Luis Marquès.

Once the initial stampede of those adhering to Dogme (no soundtrack, hand held cameras, no superficial action like murders) had receded, director Suzanne Bier threw down Open Hearts, an achingly beautiful reflection on the complexities of love and forbidden relationships which almost succeeded in reviving the genre's moribund corpse. It didn't but three years later she has returned with the more conventional BROTHERS which echoes the best Dogme film Festen in derivative fashion (there's a family dinner that shouldn't be missed) but fleshes out the parameters of the former by plunging into even murkier netherworlds of emotional depth while keeping dramatic tension unimaginably high.

Starring in her first Danish film (a point made tenuously appropriate by the fact that she is Danish) and sinking into the incredible role of Sarah, is Connie Nielsen, better known to the popcorn chugging multiplex goers opposite Joaquin Phoenix in Gladiator, or to older fans as the sylph like figure writhing around with Keanu Reeves in Devil's Advocate or to National Enquirer readers as the girlfriend of Metallica drummer Lars Ulrich. Far beyond her lissom frame is a cultivated intelligence that condemns the Hollywood stereotype and sinks her into erudite waters from which much of the time you slip transfixed.

"We really are a strange people the Danish, a country of romantics," she says. "We take ideas that are linked, create a type of poetry out of it, and then wax on it." Reverie actually welded to the crux of the story in Brothers which revolves around the intense coupling of Sarah (Connie Nielsen) and Michael (Ulrich Thomsen). Michael is sent to war in Afghanistan but after a jarring event comes back a seemingly damaged man. "When he (Michael) returns he gets angry because he can't stand himself. He was the perfect husband but now his anger is like a virus that he's bought home, but can't cure by himself. It just has to live itself out like viruses do."

One of the most interesting facets of this film is that Suzanne Bier had several endings scheduled but left the conclusion to a tangible decision based on how the actors were working together. "The relationship between Michael and Sarah features all the little moments that everyone will recognise that are never boring, ever." Connie explains. "Suzanne didn't know how she wanted it to finish so several endings were planned. Then one day she said 'I saw you two together and knew which way we should go'".

The oscillating partnership at it's centre is supplemented by Bier's former collaborator Nikolaj Lie Kaas (who starred in Open Hearts) playing Michael's dissolute and intoxicated brother Jannik equally at the heart of the unrequited and unrecognised love. "It opens questions of identity and to who you are under the façade," Connie continues. "Sometimes a Danish film can take elements of mayhem and explain all the layers of being alive while still being coherent," she abstractly continues. Her character Sarah has a belief that is unshakeable regardless of the barriers thrown in front of her and so as the film winds through every emotional chicane she becomes the lodestone in the crumbling wall.

The film has already garnered the audience award at Sundance and Connie has picked up awards on the festival circuit as best and outstanding actress. A film that she can rightly be proud to show her 15 year old son, unlike say an earlier appearance in Devils Advocate. "He's not allowed to see his mum in that kind of circumstance are you kidding me!" she shrieks recalling her role as Christabella in the Al Pacino bellowfest.

One film of hers to catch on DVD then, but more importantly the riveting Brothers to pursue on the big screen.